Outstanding Winter Outfits With Beanies That Will Keep You Warm
Hey there! How are you? Are you enjoying the holidays with your family? The weather is freezing, so I gathered 13 outstanding winter outfits with beanies that will keep you warm. The beanies should be your best friends during the season, even if you are not huge fun of them.
Girls usually refresh their outfits with any type of hat to cover their greasy and messy hair. A jeweled hat can make your outfit more stylish and sophisticated and you can make your simple black head to toe outfit more fancy with a red, blue or pink hat. Let's take a look at the outfits below and draw some inspiration. Enjoy and have fun!
Black beanies are must-have, because you can wear them with everything. I really like the combination below, because it looks very lovely and warm.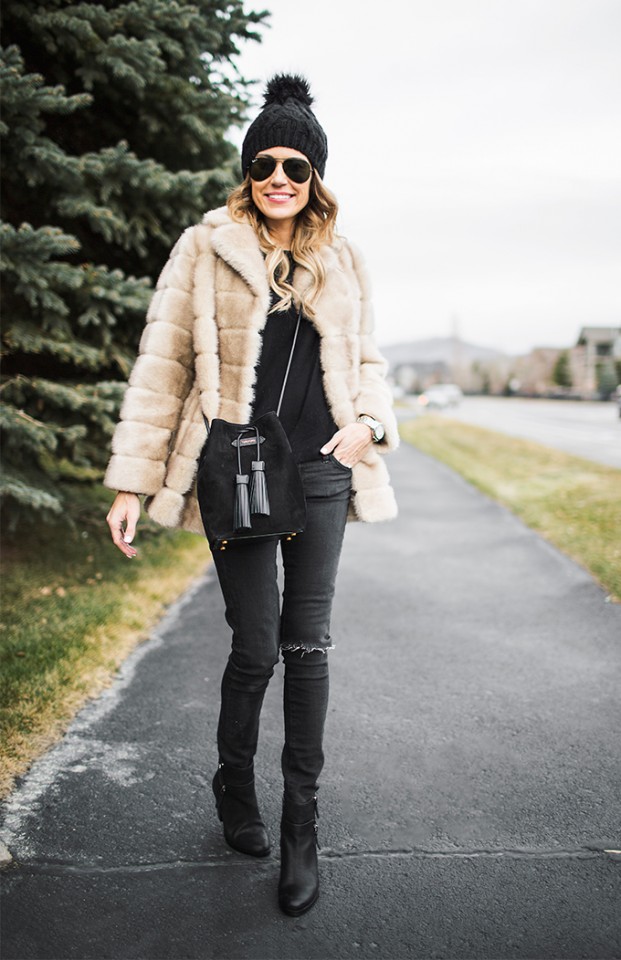 If you enjoy the winter and if you have some plans to go to a ski trip, then the outfit below is perfect for you. It is warm, cozy and very comfortable for the freezing winter days.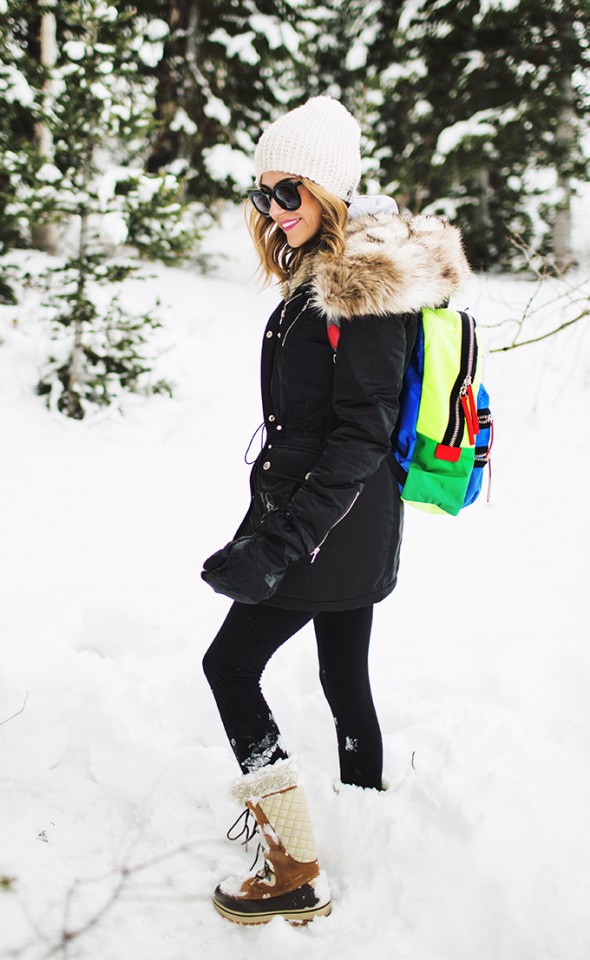 Fur coats for women are very warm and they can be worn with both casual and formal clothes. The outfit below is perfect for everyday!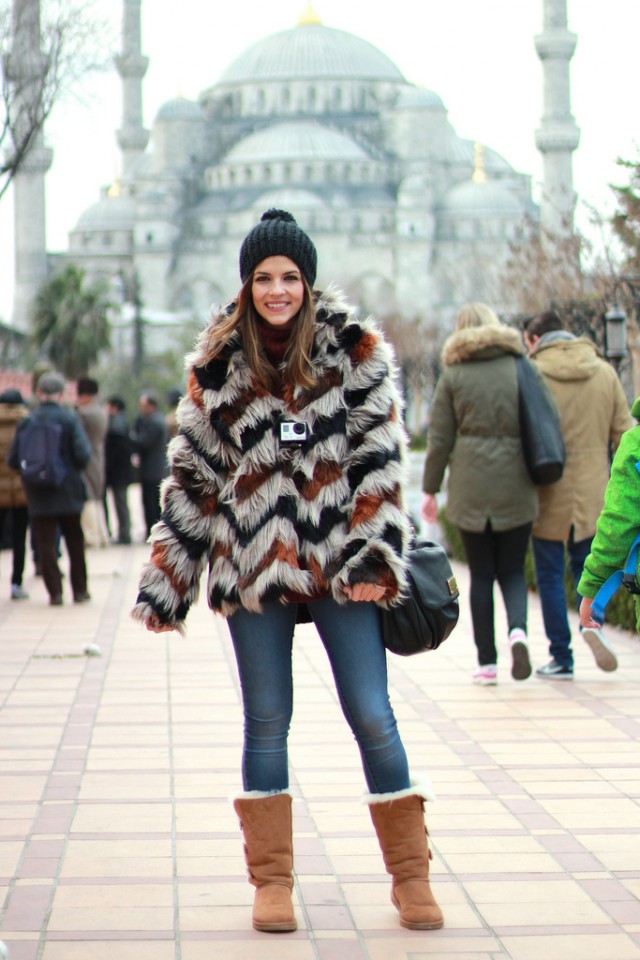 Emerald is trendy and you beautify your black outfit with a emerald pants. The outfit below looks fascinating and very fashionable.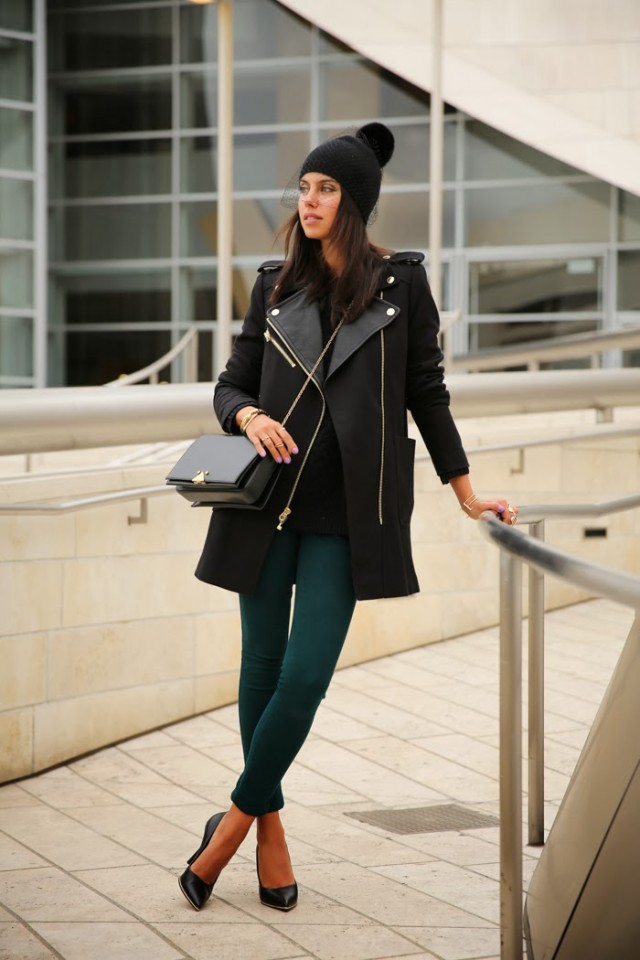 Grey and black can look fascinating together. For more sophisticated and gorgeous look, you can add a bag in some bold color, like blue, red or any other color that you like.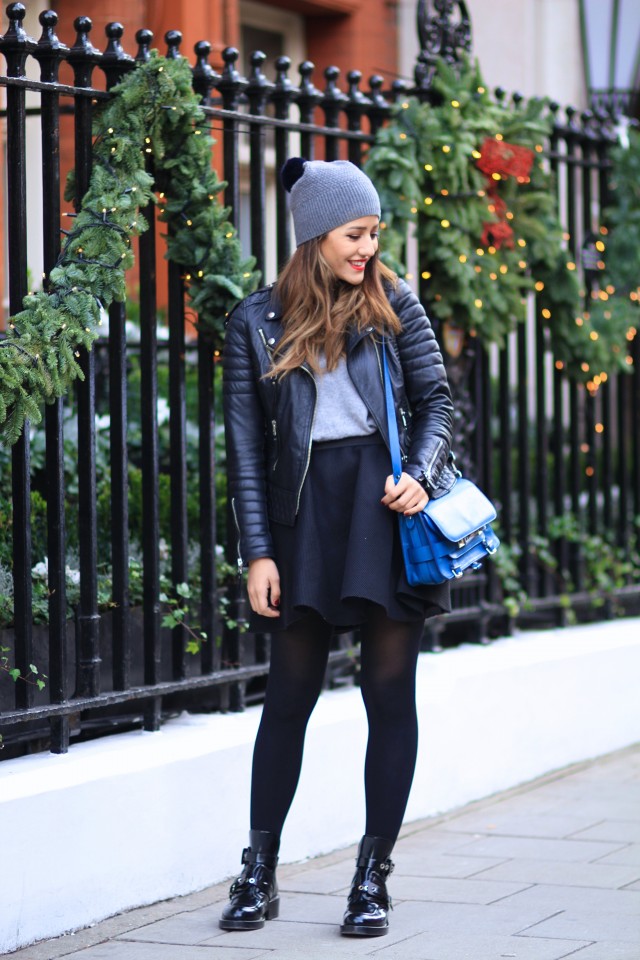 You can make a statement with a marsala hat. Marsala is trendy and you should definitely update your wardrobe with marsala piece this winter.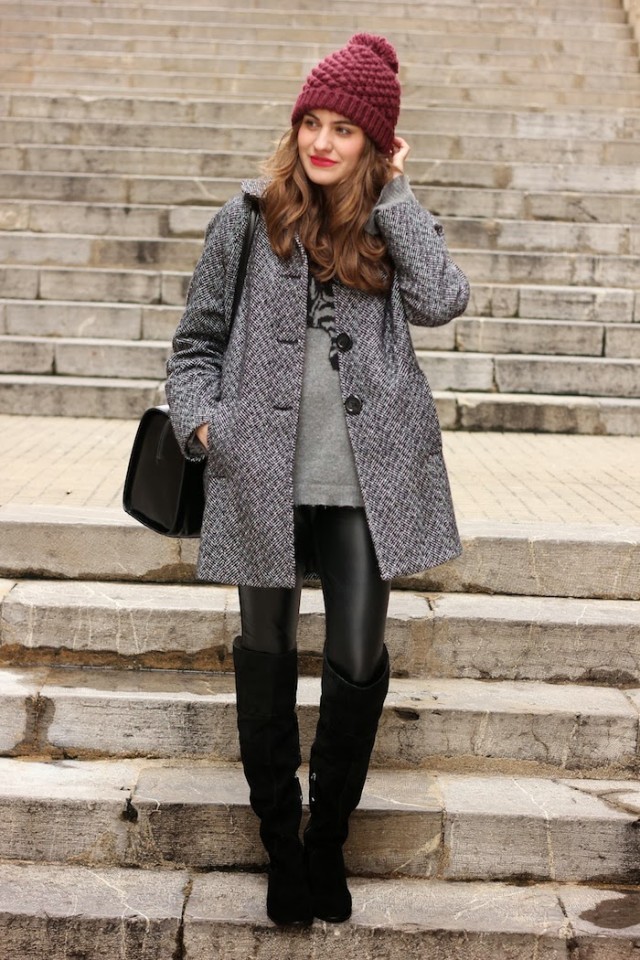 For more unique and modern look, you can find beanies with lace. I don't like this type of hat, but the whole outfit looks very lovely and interesting.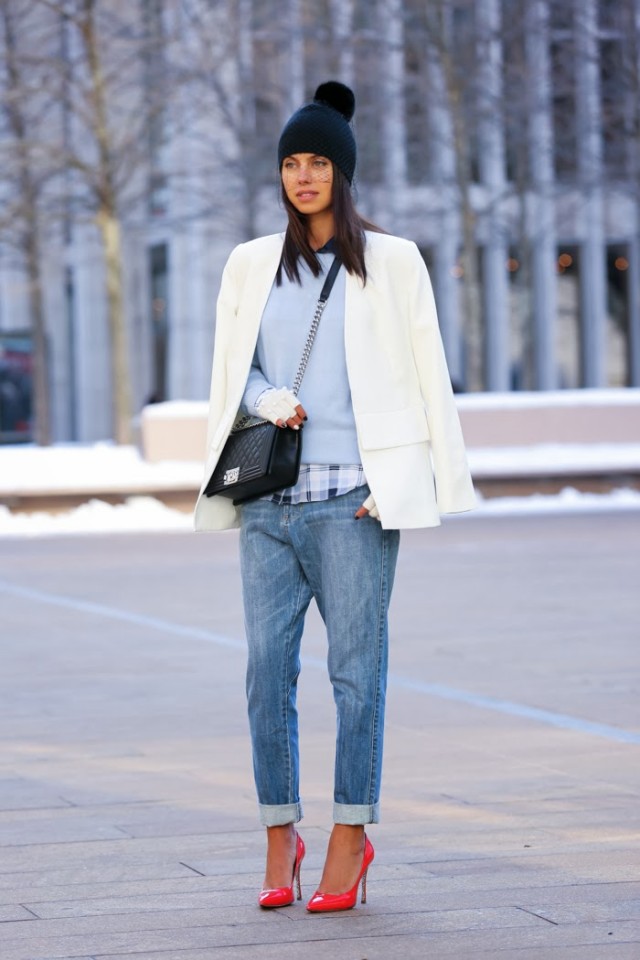 Tweed coats look very fabulous and fancy and they can be worn with both elegant and casual clothes. The combination below is perfect for any occasions and will keep you warm and stylish during the whole season.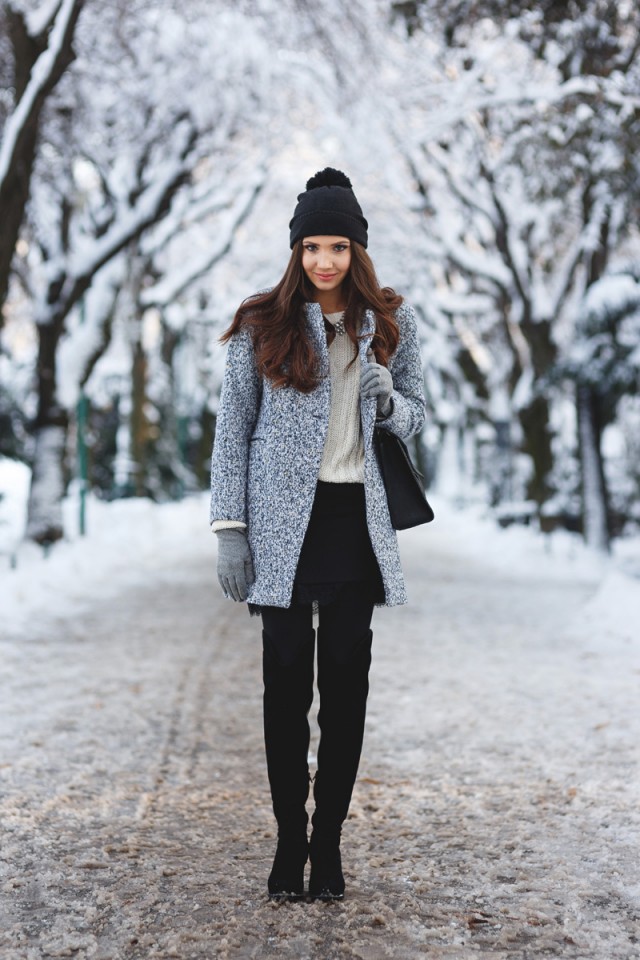 White goes great with any color and if you want to make your outfit look more pure and chic, you should update it with a white hat, sweater or coat.
Long coats for women are IN this season and if you want to follow the fashion trends, you should definitely update your wardrobe with such a piece. You can match the color of your coat with your hat for more stylish and sophisticated look.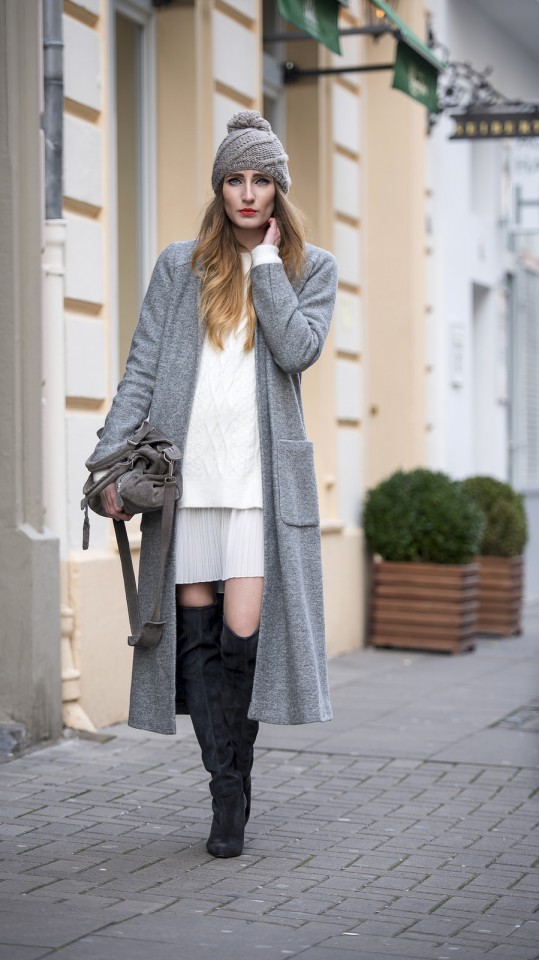 Pastels are trendy and you can refresh your look with a pastel coat, scarf, sweater or any other piece of cloth. Grey go great with pastels, so you can make your pastel coat stand out with a grey scarf and hat.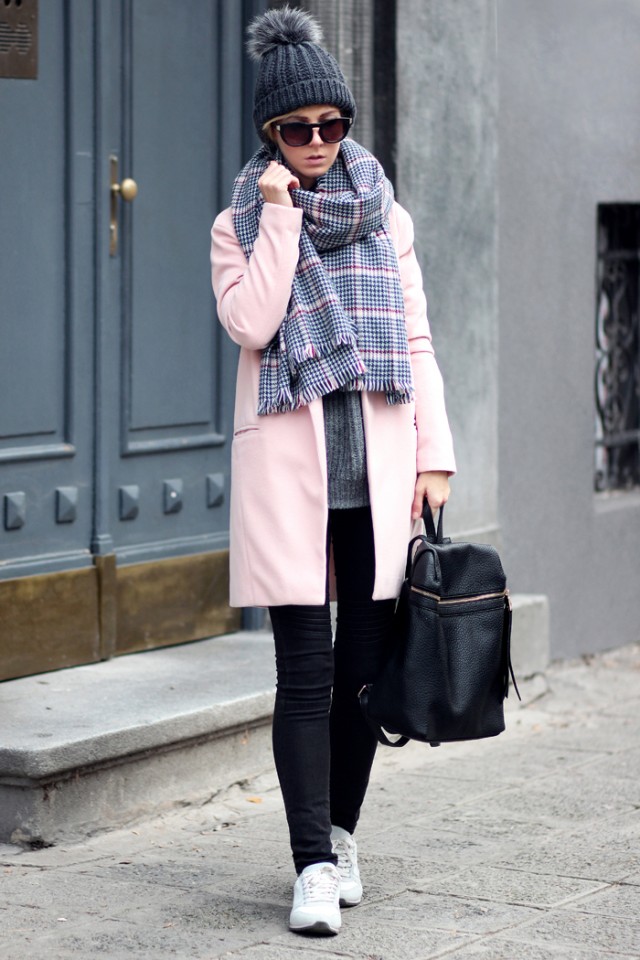 Grey is very popular during the winter season, and if you don't want to update your outfit with a hat in some bold color, you should definitely go with grey. This color can be matched with nearly every other color, so you can't go wrong.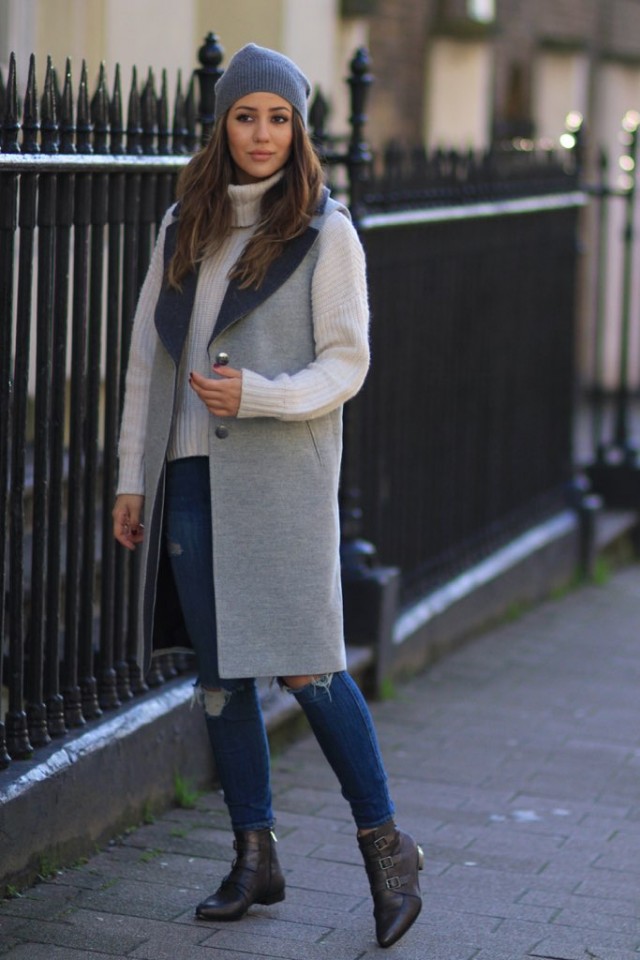 You can make your black outfit more chic and beautiful with a red hat and scarf. The color is bold and hot and will make your outfit more charming and beautiful.