Best Makeup Tips To Look Young
Ageing is a very natural process and the best way to age is to age gracefully. For this, we have to learn to embrace the effects of ageing and learn to deal with the skin and hair problems that come with it.
There are certain products available in the market that claim to fix the shortcomings that come with ageing, but there is no proof to show that these products work effectively.
Again, there are many people who try to use makeup tricks to look younger. But what if the makeup itself makes us look a lot older than we are?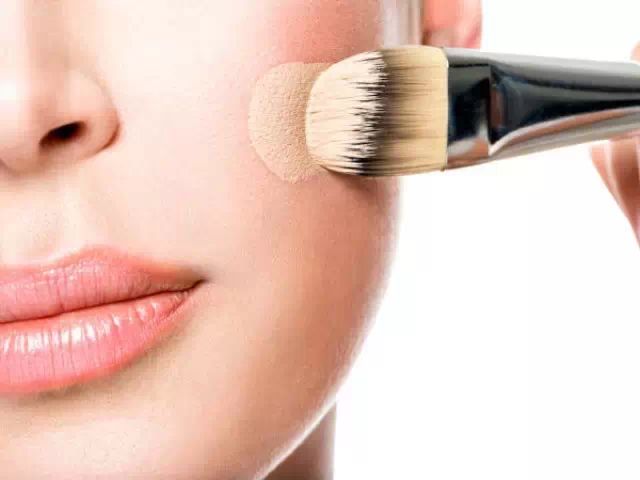 Despite our best efforts, makeup can sometimes make us look older than our actual age. Some cheap formulations of makeup and also the wrong techniques can make us look older.
[ ALSO READ: Top 10 Easy Everyday Makeup Ideas for Lazy Days ]
Now, there are a few ways in which you can avoid looking older than you are when you are doing your makeup. These mistakes are all very common and can be easily avoided.
Here are some tips to be followed while doing your makeup so that you can look your age and not a bit older than you actually are:
Moisturiser: Before starting any makeup routine at all, it is absolutely imperative to moisturise. Moisturised skin looks younger. Any further steps are useless without moisturising.
Concealer: Use a liquid concealer as opposed to cream or stick concealers. The waxy texture of these two types of concealers can settle into the fine lines and emphasize them. This will make you look older.
Foundation: Stay away from matte or powder finishes. You need to ensure your skin looks hydrated, as hydrated skin looks younger. So use a liquid foundation.
Powder: If you must use a powder, go for a translucent loose powder and not the pigmented ones.
Lipstick: As we age, our lips tend to get thinner, so it is important not to draw too much attention to them with loud, bold lip colours. So stick to nude lipsticks or light pink shades or the ones close to your natural lip colour.
With these tips, you'll definitely look your age. Keep watching this space for more makeup tips!