PaMu Slide: Great Design, Perfect Sound
Incredibly light in-ear headphones with dual-mic noise reduction. And the perfect fit with 10-hour battery life. The latest Padmate PaMu Slide are to be the popular wireless headphones like Apple AirPods Pro.
After Indiegogo's crowdfunding campaign, which raised over $ 6.5 million, Padmate announced the general availability of its latest product: PaMu Slide. Bluetooth 5.0 headphones, which are equipped with True Wireless Stereo (TWS), provide high-quality sound, an extremely long battery life and optimal comfort at a very competitive price. PaMu Slides will officially go on sale on Moldac in January 2020. And how did music gadgets manage to deal with Apple's offer?
Features:
Stable Bluetooth 5.0 connection thanks to Qualcomm QCC3020.
Qualcomm AptX Classic
2000 mAh battery + 85 mAh * 2
Play time 10h
Charging time: 1.5 hours
60 hours of battery life with a charger
Sound in both ears
Automatic pairing
Touch control
Waterproof and sweat resistant with IPX6 certification.
Fast charging via USB Type-C
The ability to wirelessly charge mobile phones.
Low power dissipation
Silicone earbuds with secure attachment
Other: Microphone, volume control
Headphone dimensions: 37.5 x 26 x 19.5 mm
Case dimensions with loading function: 72 x 72 x 38.5 mm
Available in 3 colors: black, white and green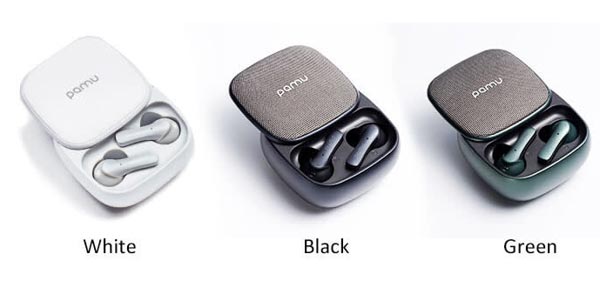 Apple AirPods are headphones that quickly dominated the market – mainly because after removing from the case they are immediately ready for operation. Not without significance is the fact that they can be perfectly fitted to your ears and comfortably worn throughout the day. The Padmate tech, a company that has a reputation as a specialist in the production of Bluetooth earphones, managed to create a worthy competitor of American wireless headphones?