Everything you need to know about false nails
Having recourse to false nails is tempting for women who cannot manage to have them long naturally, breaks and duplication not allowing it. But you still have to know the disadvantages of these techniques. In this blog, your expert nail supplier Maryton will tell the things about false nails.
The resin is the oldest technique, it was widely used but is now rather neglected in favor of the gel modeled under UV. The application lasts about half an hour to three quarters of an hour, the nail is prepared, polished, the resin is applied and modeled a first time rather roughly then you have to wait for it to dry. Once dry, it will be modeled according to the shape of the natural nail and the desired length.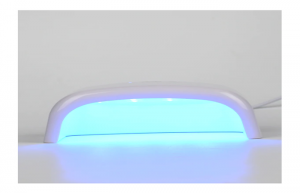 The disadvantages of this technique are quite numerous:
The resin severely damages the natural nail, it is polished and refined, weakened by the product applied before the application of the resin, broken and streaked by the resin itself.
The resin is very hard, so it is uncomfortable to wear, painful in the event of small shocks.
The resin deteriorates with the sun, it yellows.
Detachments or breaks of the resin nail are quite common and can cause mycosis.
Modeling with UV gel is the most used method today, this technique also weakens the nail which is covered with an unnatural substance. There are also many gels on the market and some are of very poor quality, so the hold and the finish will be much less satisfactory than with a good quality gel, yet you will have paid the same price.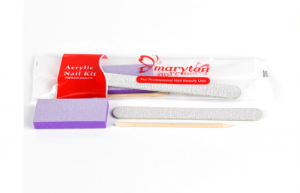 However, this technique has significant advantages over resin:
To begin with, the gel is much more flexible and pleasant to wear, it does not break and does not cause pain during application or in the event of an impact.
The finish is much more natural, the false nail thinner and it doesn't yellow when exposed to the sun.
It doesn't come off either, so neither mycosis nor an "unsightly" appearance.
So, hoping that this article will have enlightened you a little. In addition to these, I advise you to invest in a complete manicure kit! To help you in your choice, I invite you to visit our website.
Read also: How to apply semi-permanent varnish?