Do you know the Press-On Nails?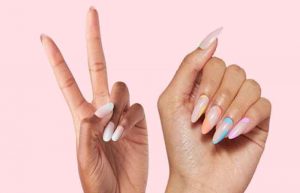 Press On Nails are gel caps that are custom designed and decorated just for you. These handmade nails, specifically renowned for their ease of use, exist in all colors and shapes! It is therefore up to you to choose not only the shape of your nails, the length, but also the shapes and designs that suit you the most.
We hope you can get inspired from here! Also, please use manicure sets to prepare your nails before you begin. If you don't have, might as well go to our website to have a look, I believe you will not be disappointed!
Read also: Is gel nails harmless?