How to maintain a nail drill?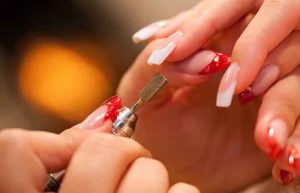 The nail drill is a device used in the field of beautification of the feet, hands and care to remove material. It allows, among other things, to remove gel, resin or dead skin. Today, your nail supply expert Maryton will tell you how to maintain a nail drill.
In fact, the nail drill is a tool that complements the traditional nail file. The only difference is that the nail sander allows for more precise and faster actions. However, being a power tool, you must master it perfectly before using it. Rules must be followed to avoid damaging the nails and damaging the keratin.
To ensure the longevity of your nail drill and guarantee its efficiency, you must constantly ensure its maintenance. For cleaning the tips, you should favor small brushes, especially the hardest ones to extract dust. As soon as the tips are clean, you can disinfect them with an appropriate product to remove microbes.
OK! I believe you have know how to maintain a nail drill. In addition, I advise you to invest in a complete manicure kit to care for your nails!
Read also: The function of the nail drill