5 ideas for summer nails and the latest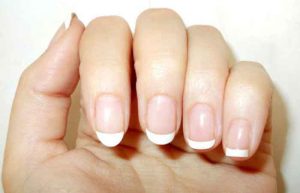 For many years, the manicure has been conceived -and perceived- as one more element of any style. In this article, the nail supply expert Maryton will tell you 5 ideas for summer nails and the latest.
"Baby boomer": It is a degraded French manicure that mixes the tone of the tip with that of the base. The result of this manicure is very subtle and elegant.
Peas: They can be large or small and are worn on both short and long nails. Depending on the colors, the manicure will be more classic or more daring combinations.
White nails: We fall for the white manicure, because it highlights the tan. Choose between matte, glossy or chalk white. And you can also add a little glitter or sequins.
Multi color: From color on each nail in a different tone to finishing a French manicure at the tips with the colors you like the most. Also subtle waves in strong or pastel tones.
Flowery: It gives your manicure a cheerful and refreshing touch. Daisies conquer the catwalk. Especially they are drawn in a light pastel tone.
OK! I believe you already have know 5 ideas for summer nails. In addition, I advise you to invest in a complete professional manicure kit to care for your nails!
Read also: The best ideas for nails in summer: what will we wear?