Can you do a semi-permanent nail polish manicure at home?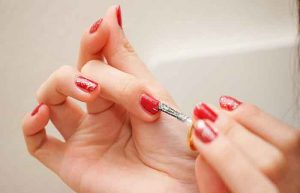 Semi-permanent varnish is a very popular nail technique, both in nail studios and at home. This is not surprising, because this technique is easy to apply and lasts longer than traditional nail polish.
However, it is very important to apply gel polish correctly, especially if you are doing it at home. Unfortunately, mistakes are still often made when applying gel polish, which leads to the manicure peeling off after just two days.
Additionally, improper application of gel polish can sometimes lead to contact allergies. So, I advise you to invest in some professional manicure kits to care for nails.
Read also: What is toenail thickening?