The essential equipment of the nail prosthetist
In order to work in the best conditions, the nail technician must be equipped with the necessary equipment to carry out his missions. In this article, your expert nail supplier Maryton gives you the list of essential equipment for nail technicians in their work!
The basic equipment of the nail technician
To carry out the beauty of the nails, the nail technician needs basic equipment. Here is the list of the basic equipment of the nail technician: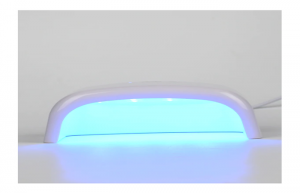 A UV lamp.It is the essential electrical device for hardening permanent gels or varnishes. It also helps to dry varnishes, resins and other gels more quickly.
Wooden sticks. With the cuticle pusher, you clean the dead skin around the nail.
Cuticle oil.The oil nourishes and moisturizes the cuticles, but also strengthens the root of the nail.
The basic gel.The purpose is to facilitate the adhesion of the other gels.
A polishing block.In order to achieve an impeccable manicure, it is really the essential tool to have.
A fine-grained and medium-grained file. The fine grain file is often used to give a nice shape to natural nails. As for the medium grit file, it is used to file gels, capsules, acrylic resins as well as UV gels.
Natural capsules. These capsules are used to lengthen nails.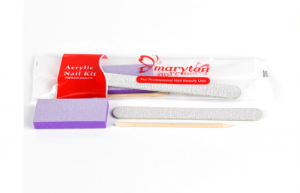 Additional accessories for the nail technician
In addition to the essential equipment of the nail technician, certain accessories to . As a nail technician, you will have to satisfy all your clients' requests. We advise you to provide some additional accessories, such as:
the nail polish remover, simply to erase small misses and traces of nail polish.
Brushes, to do the Nail Art part.
A wide range of varnishes, to satisfy all requests in terms of colors.
A top coat and base transparent varnishes.
If you don't have the accessories and products, it's time to buy your products and tools. Fortunately, our Maryton offers you a variety of manicure supplies and accessories at preferential rates.