File tips for overlays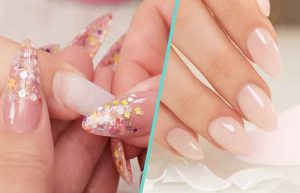 Your nail supply expert Maryton has previously explained to you how to choose the right nail lamp, choose the right tips for natural nails, and now let's see the right tips for nails with overlap.
Lower the prosthesis
After making a good preparation of the plate, stick your prosthesis on a previously cut nail. You can then lower the shoulder using a diamond cylinder with a slow to medium speed. Since the lateral sides are closer to the skin, use a more slender and slim diamond tip.
Shorten false nail
Once the prosthesis has been placed, reduce the length of the prosthesis, if necessary, using a mandrel and a medium sanding cylinder (180). This technique is only used to shorten the false nail, it will still be essential to complete with a traditional file to make the desired shape.
So, do you want to have a try? What are you waiting for? Take action with your manicure sets!
Read also: UV or LED lamp? Which one to choose?