How to remove resin false nails?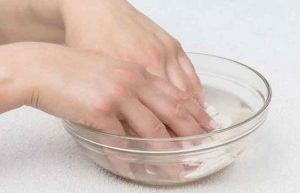 Like the removal of the UV gel, the removal of the resin must be carried out by a pro in order to respect certain steps. Today, the nail supply expert Maryton will tell you how to remove resin false nails in this article.
First of all, you will have to melt the resin while respecting the natural nail! To do this, you will need to use cosmetic acetone and manicure sets, following these different steps:
With a coarse file, file the top of your nail.
For a few minutes, let your nails soak in cosmetic acetone.
Remove the melted resin by scraping it a little with a cuticle pusher.
If necessary, repeat this operation several times.
File gently.
Finish with a special nail and cuticle treatment!
So of course, removing your false nails yourself is quite possible, but for a top result: prettier and cleaner, it is best to contact a nail technician.
Read also: How to remove false gel nails?