The ideal kit for nail technicians
Choosing your nail technician equipment can be a time-consuming act. Maryton nail supply, your expert nail supplier, makes it easy for you by delivering the contents of the kit from the perfect professional nail technician.
What equipment to start as a nail technician?
To start your business as an independent nail technician, you need to offer yourself the perfect manicure kit. In addition to your know-how acquired during qualifying training, professional quality equipment is absolutely essential.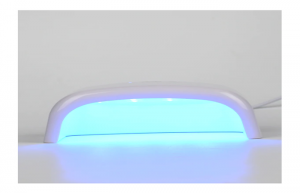 Electrical appliances
As a nail expert, you need electrical devices:
A UV or LEDdevice: allows the drying of semi-permanent varnish or nail art, the hardening of gel and acrylic for the application of false nails;
A sander: it saves precious time and offers an incomparable quality of work. The sander is equipped with several interchangeable cutters allowing you to achieve a perfect Russian manicure, to shape the gel or to apply semi-permanent varnish;
As an option, an electric table vacuum cleaner to suck up nail dust and residues of varnish and false nails. A dust brush can also perform this function by ridding the nails of fine particles.
The small equipment of the nail technician
To do gel nails or other nail services, you also need specific equipment:
For the cuticles: a cuticle pusherto take off and push back the flesh;
For the nails: coarse grain, medium grain and fine grain files to file the surface and the free edge of the nails, false nails or to remove the gel.
For the realization of nail art and the shaping of false nails: manicure brushes of different sizes;
Possibly a nail clipper to correct the size of the nails.
Read also: What material for a wedding manicure?